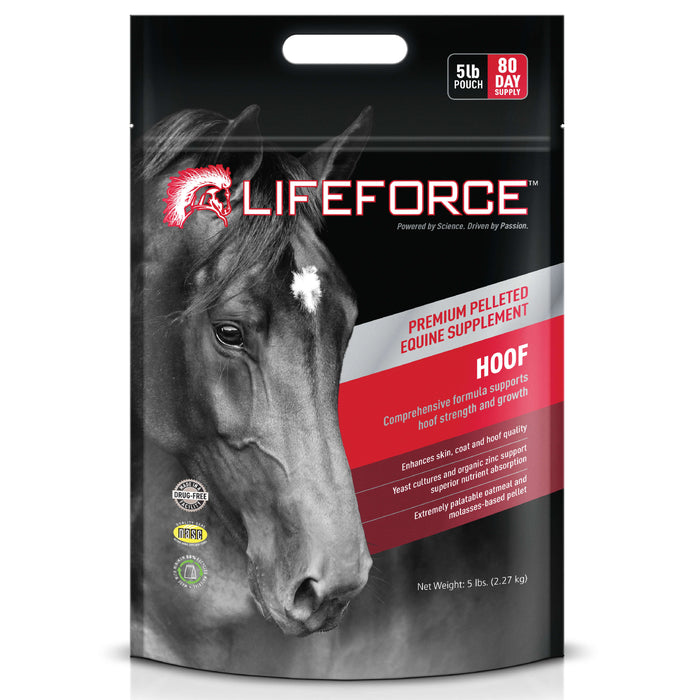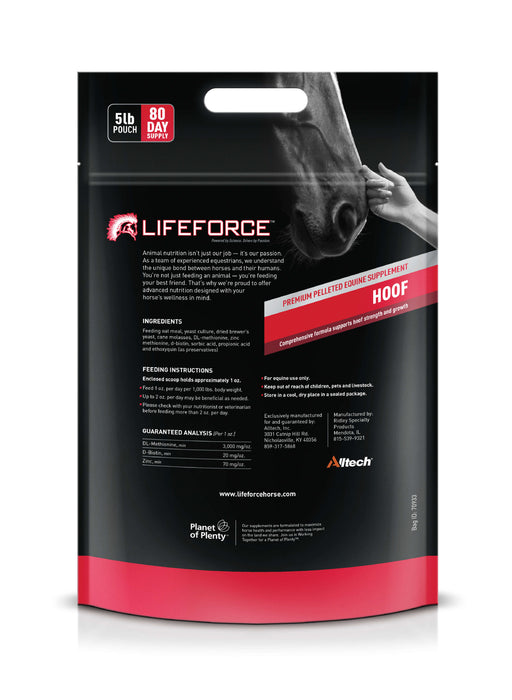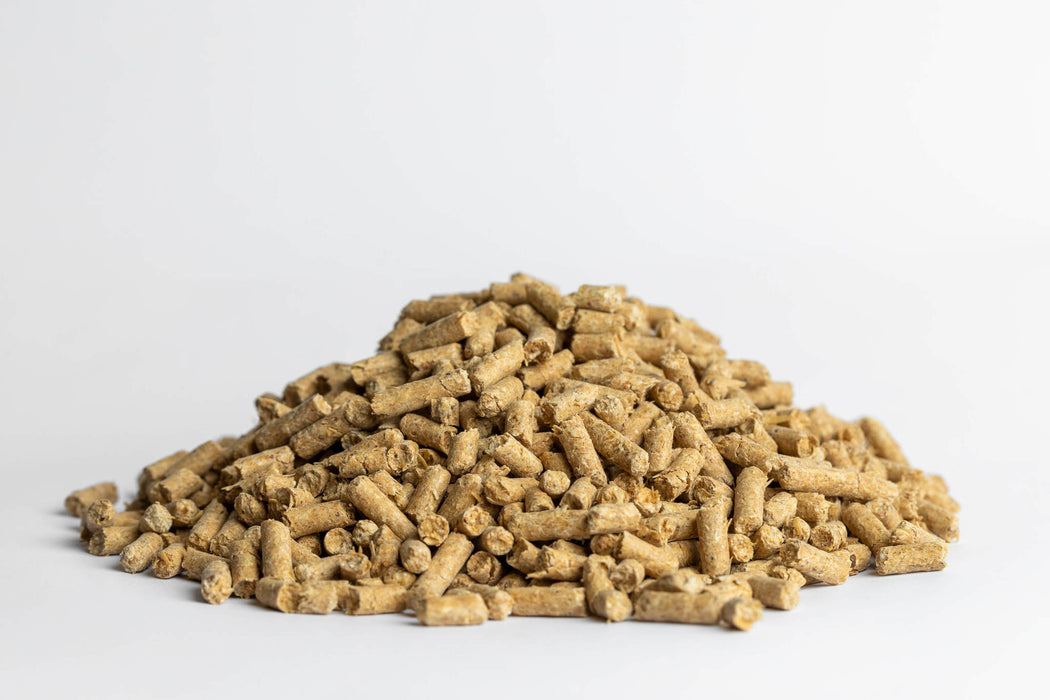 Lifeforce Formula® Hoof: Premium Equine Supplement
by Alltech
Comprehensive formula supports hoof strength and growth

5 lb Pouch - 80 day supply
Product Features
Enhances skin, coat and hoof quality
Yeast cultures and organic zinc support superior nutrient absorption
Extremely palatable oatmeal and molasses-based pellet
Made in a drug-free facility
General Information
Lifeforce premium equine supplements were created by a team of experienced equestrians who understand the unique bond between horses and their humans. You're not just feeding an animal – you're feeding one of your best friends. Backed by over 40 years of scientific research and innovation, Lifeforce supplements were carefully crafted to meet the needs of modern horses. Lifeforce Hoof is a comprehensive formula that supports hoof strength and growth (80 day supply).
Ingredients
Feeding oat meal, yeast culture, dried brewer's yeast, cane molasses, DL-methionine, zinc methionine, d-biotin, (sorbic acid, propionic acid and ethoxyquin as preservatives)
Guaranteed Analysis
DL-Methionine (min.).........3000 mg/ounce
D-Biotin (min.)............................20 mg/ounce 
Zinc (min.)....................................70 mg/ounce 
Directions for Use
1 scoop (1 oz.) per day for 1,000 lb average horse
Cautions and Warnings
For equine use only.
Keep out of reach of children, pets and livestock.
Store in a cool, dry place in a sealed package. 
Frequently Asked Questions
All Lifeforce premium equine supplements are manufactured in the United States, in drug-free facilities that are safe for horses. We believe in transparent formulations, and you can find the guaranteed analysis and complete ingredient lists here on our website.
All Lifeforce premium equine supplements have an average shelf life of 1 year.
While Lifeforce supplements are very safe, we always recommend working with a qualified equine nutritionist to evaluate your horse's diet, life stage, activity level and nutrient requirements prior to feeding multiple supplements at once.
Sure! Send us an email at equine@alltech.com and one of our nutritionists will respond as soon as possible.
While we do not offer free samples, you can be kept up to date on our latest discount offers by following us on social media @lifeforcehorse or by visiting our website and signing up for our e-newsletters! We also provide a 30-day 100% satisfaction guarantee.
While you may see results quickly, every horse is different. We generally recommend feeding a Lifeforce supplement for at least 90 days prior to assessing the results. If you have a Lifeforce success story, we want to hear about it! Send us an email at equine@alltech.com.