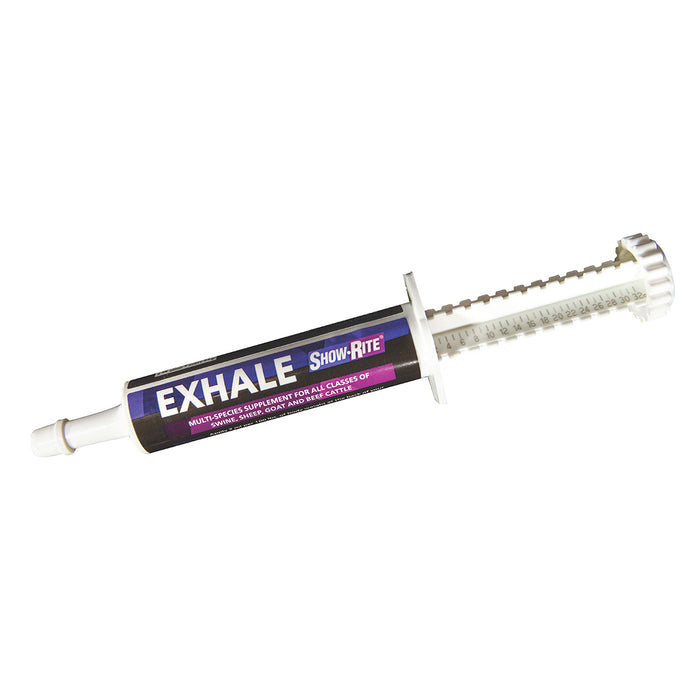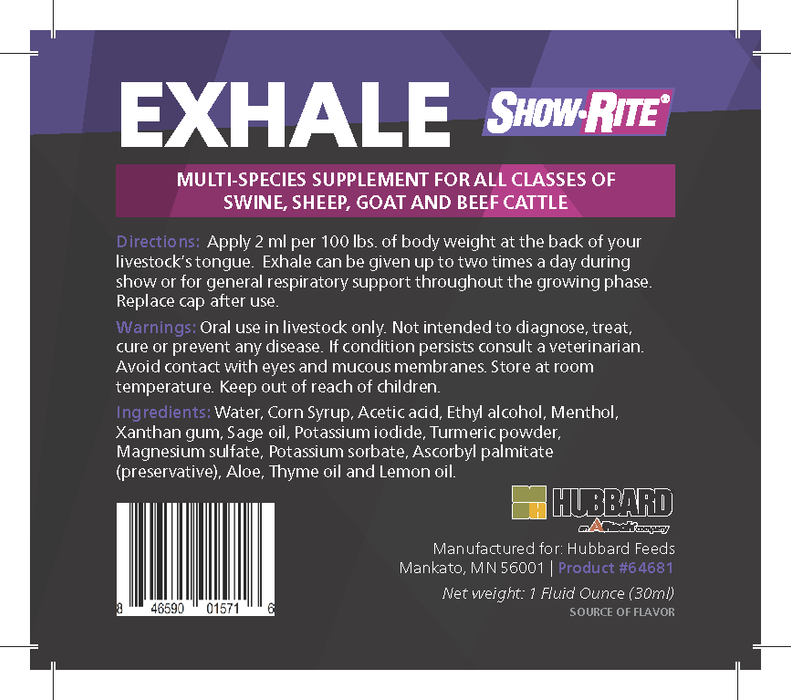 Show-Rite® Exhale Multi-Species Supplement
by Alltech Store
Multi-species supplement for all classes of swine, goats, sheep, goat and beef cattle to support respiratory function.
(2-Pack) 1 Fl. oz. (30 ml) Syringe
Product Features
Support livestock respiratory function.
Multi-specie use.
Convenient to administer
General Information
Show-Rite® Exhale can be used as an aide for those animals facing temporary respiratory challenges. Exhale opens airway and allows animals to breathe easier and perform with greater stamina and endurance.
Ingredients 
Water, corn syrup, acetic acid, ethyl alcohol, menthol, xanthan gum, sage oil, potassium iodide, turmeric powder, magnesium sulfate, potassium sorbate, ascorbyl palmitate (preservative), aloe, thyme oil and lemon oil.
Directions for Use
Apply 2 ml. per 100 lb. of body weight at the back of your livestock's tongue. Exhale can be given up to two times a day during show or for general respiratory support throughout the growing phase. Replace cap after use.
Cautions and Warnings
Oral use in livestock only. Not intended to diagnose, treat cure or prevent any disease. If condition persists, consult a veterinarian. Avoid contact with eyes and mucous membranes. Store at room temperature. Keep out of reach of children.