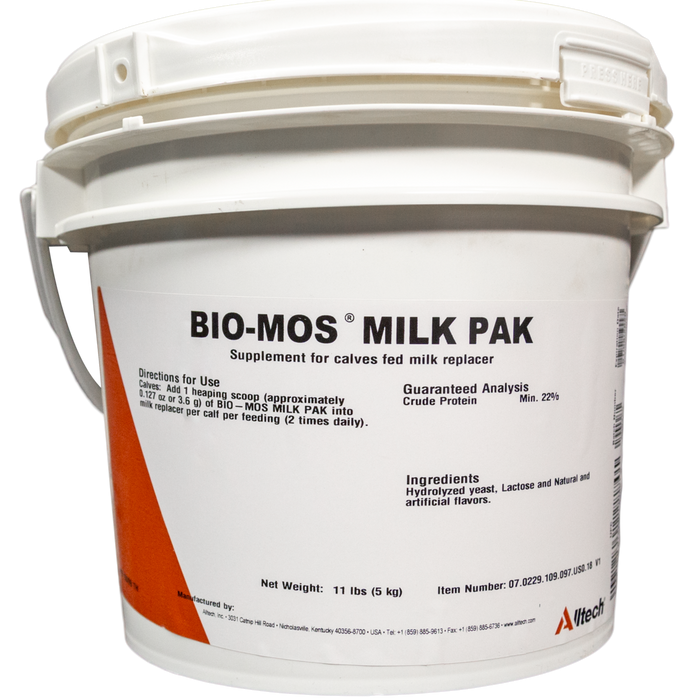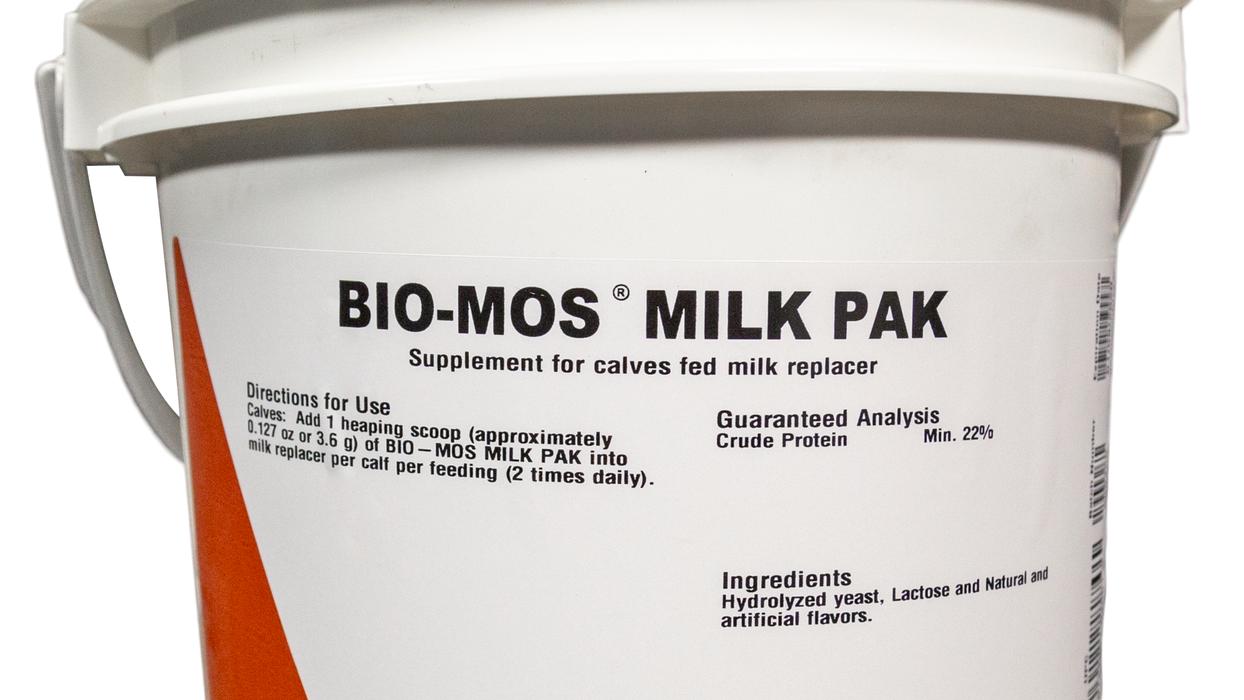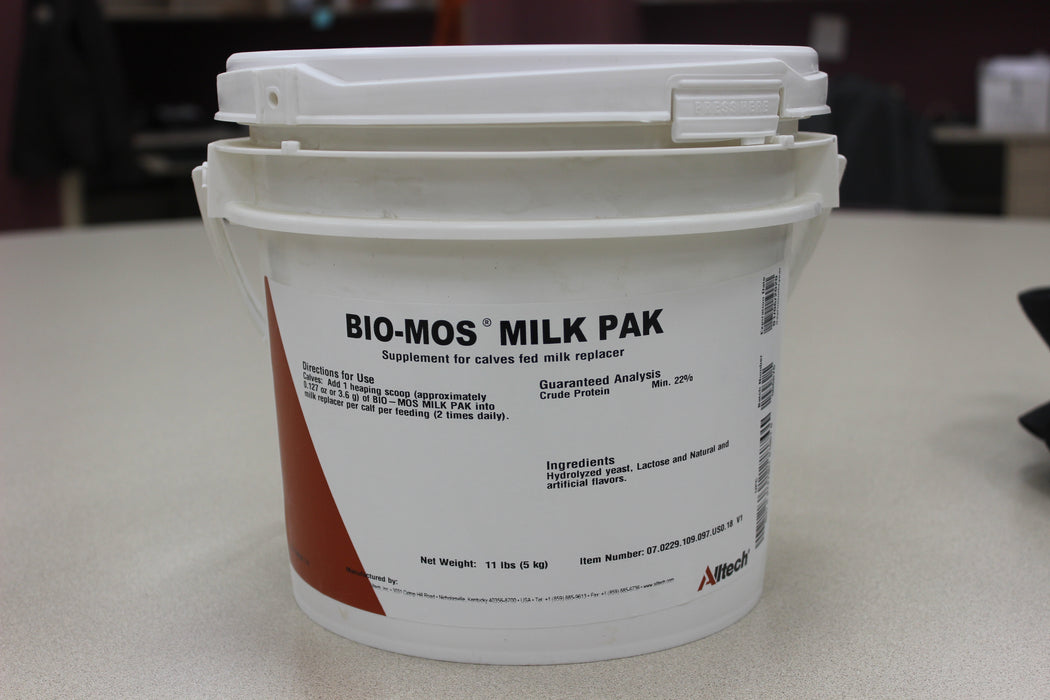 Bio-Mos® Milk Pak - Calf Stability Supplement
by Alltech Store
Bio-Mos® Milk Pak is a supplement for calves being fed milk replacer.
Product Features
Assists in dispensing gram-negative bacteria
Improves the calf's balance of intestinal bacteria
Maintains post-weaning growth and development
General Information
Maintaining suspension in liquid, Alltech's trademark technology is formulated to feed the gastrointestinal tract, support gut integrity and promote overall performance during calf development. Derived from a select strain of Saccharomyces cerevisiae yeast, Bio-Mos® promotes good bacteria and builds natural defenses to maximize profitability.
Gut health stability is critical for raising healthy and profitable dairy calves. Bio-Mos® Milk Pak offers a healthy and cost-effective way to achieve this by fundamentally maintaining gut health and stability.
Ingredients 
Hydrolyzed yeast, lactose and natural flavors.
Guaranteed Analysis
Crude protein (min) 22.0%


Directions for Use
Directions for Use: 
Calves: Add 1 heaping scoop (approximately 0.127 oz. or 3.6 g.) of Bio-Mos® Milk Pak into milk replacer, per calf per feeding (2 times per day)
Reseal containers immediately after use.