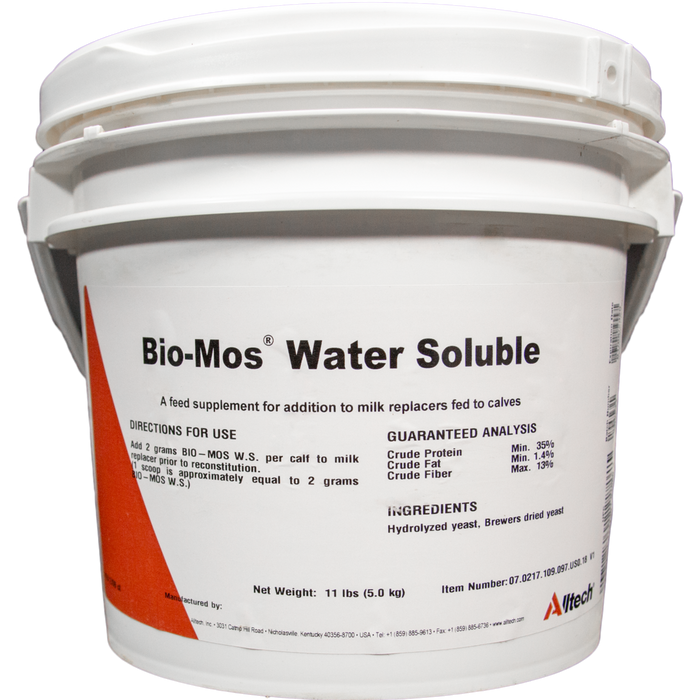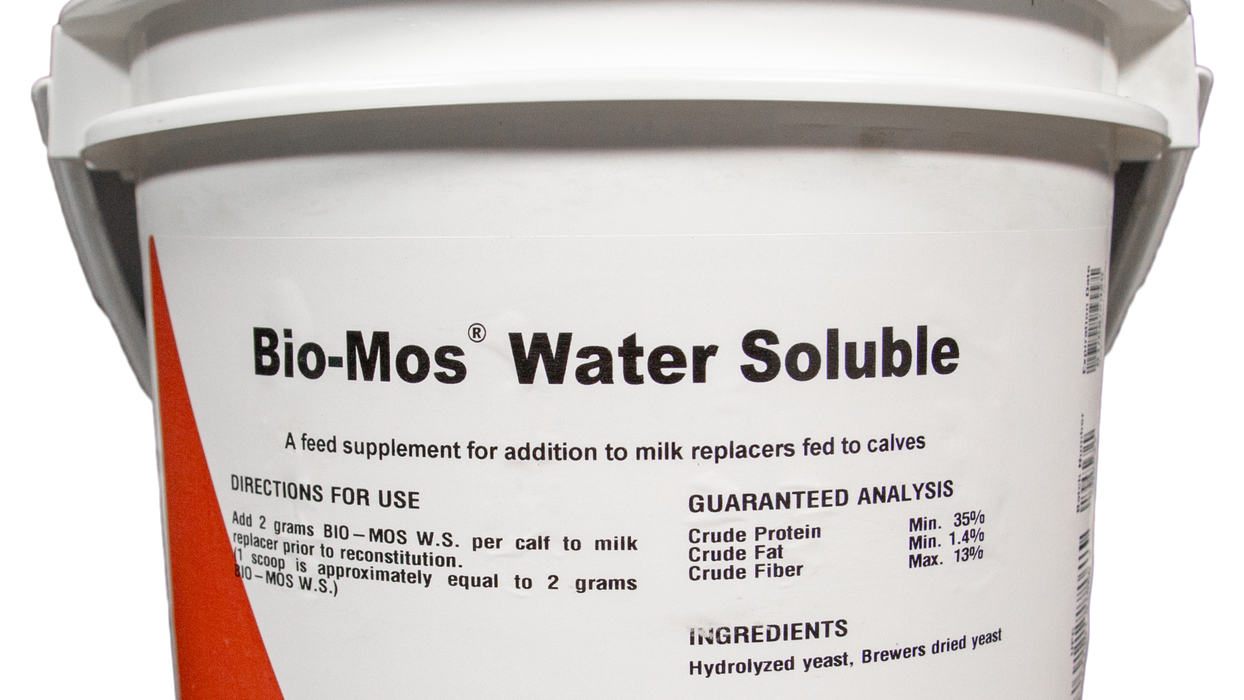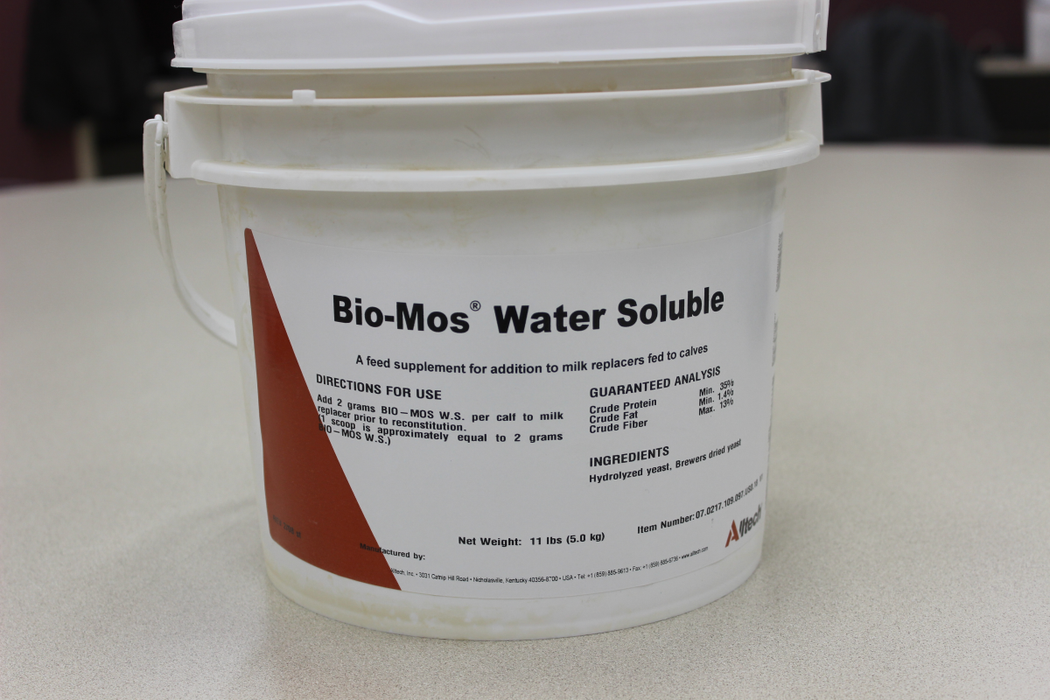 Bio-Mos® Water Soluble - Calf Performance Supplement
by Alltech
Bio-Mos® Water Soluble is a feed supplement for addition to milk replacers fed to calves.
Product Features
Promotes effective nutrient transfer from cow to calf
Support gut integrity and builds defenses
Encourages healthy microflora development
General Information
The intestinal tract has a large surface area for the absorption and digestion of nutrients. An undernourished or unstable intestinal tract leads to poor digestion, increased exposure to toxins and depressed defense systems, which lead to poor nutrient absorption and increased mortality. Bio-Mos® Water Soluble promotes good bacteria and builds natural defenses, maximizing animal performance and profitability.
Ingredients 
Hydrolyzed yeast, brewers dried yeast.
Guaranteed Analysis
Crude protein (min) 35%
Crude fat (min) 1.4%
Crude fiber (max) 13%
Directions for Use
Directions for Use: 
Add 2 grams of Bio-Mos® W.S per calf to milk replacer prior to reconstitution
Reseal containers immediately after use.