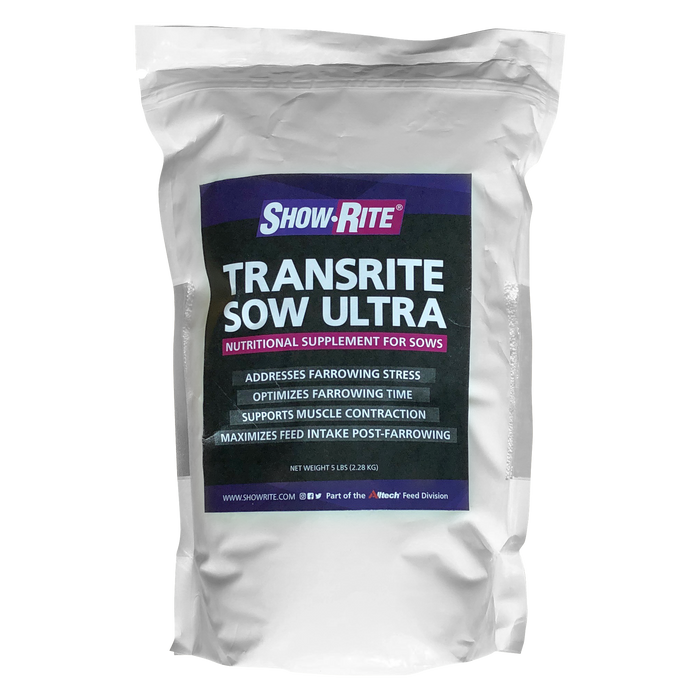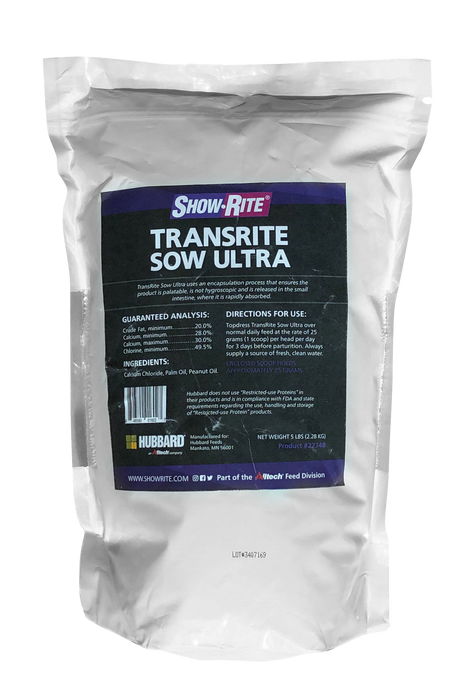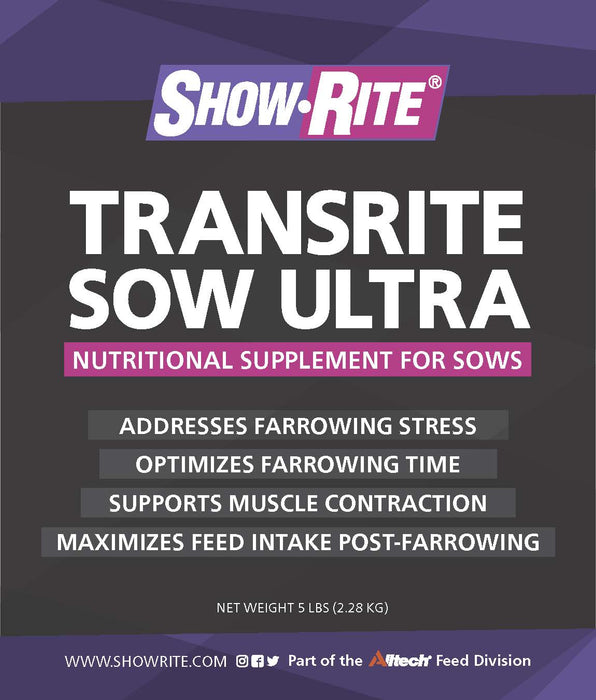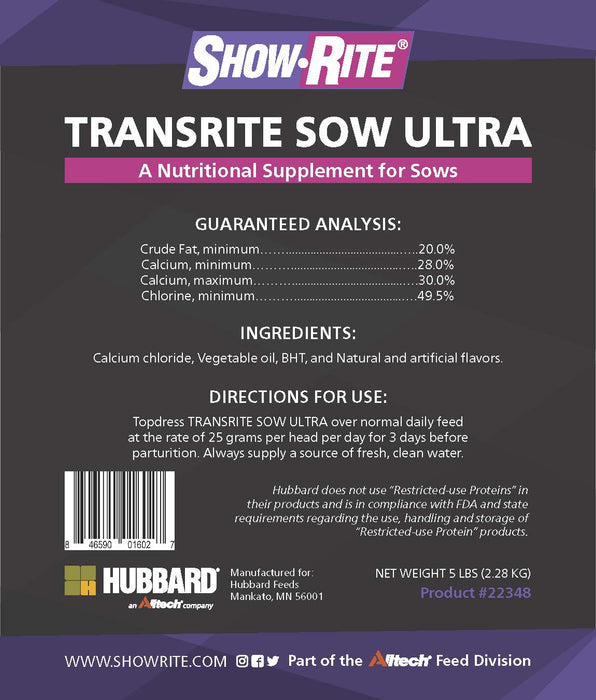 Show-Rite® TransRite Sow Ultra
by Alltech Store
A nutritional supplement for sows.
5 lb. Pouch
Product Features
Addresses farrowing stress

Optimizes farrowing time

Supports muscle contraction
Maximizes feed intake post farrowing
General Information
Show Rite TransRite Sow Ultra uses an encapsulation process that ensures the product is palatable, is not hydroscopic and is released in the small intestine, where it is rapidly absorbed,

Ingredients 
Calcium chloride, vegetable oil, BHT (preservative), natural and artificial flavors

Guaranteed Analysis

Crude fat (min) 20%
Calcium (min) 28%
Calcium (max) 30%
Chlorine (min) 49.5%


Directions for Use
Top-dress TransRite Sow Ultra over normal daily feed at the rate of 25 g per head per day for 3 days before parturition. 

Always supply a source of fresh, clean water.