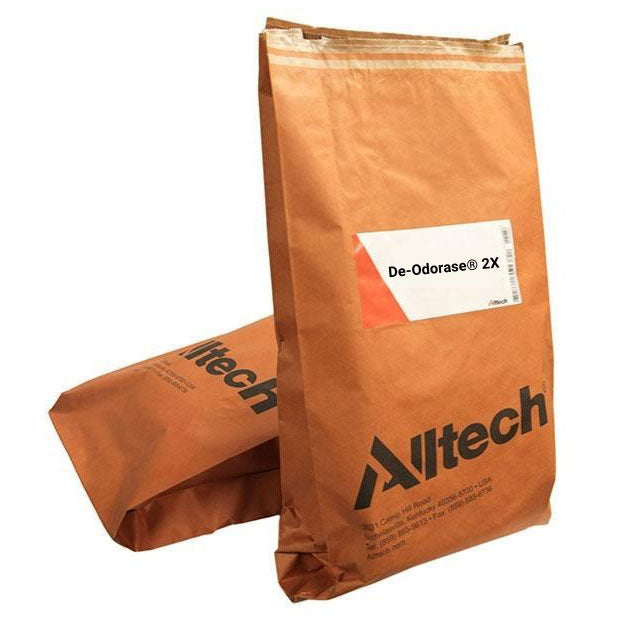 De-Odorase 2X ® - reducing ammonia emissions for beef cattle, dairy cows, poultry, pigs, horses and sheep.
by Alltech Store
Animal rearing and organic waste processing are associated with odor emissions, which often impact the environmental health and quality of life both within and beyond the facilities.
Ammonia is one of the main odorous compounds found in the polluted air discharged from animal farms or compost bioreactors. The emission of ammonia is a natural process produced by the anaerobic decomposition of animal waste. However, chronic exposure may lead to respiratory stress and illnesses, especially in a confined environment.
De-Odorase® 2X

aids in reducing ammonia emissions for beef cattle, dairy cows, poultry, pigs, horses and sheep.

De-Odorase® is a unique, natural product that helps control ammonia levels, manure odors and other harmful gasses associated with animal waste decomposition. Formulated from proprietary extracts of the Yucca schidigera plant, it creates a healthier environment for animals, farmers and communities.

Usage:

Add De-Odorase® 2X to diets fed to all classes of poultry, pigs, cattle, horses, or sheep at 2 ounces per ton (62.5g per tonne)

Ingredients:

Yucca schidigera plant extract, brewers dried yeast and calcium carbonate